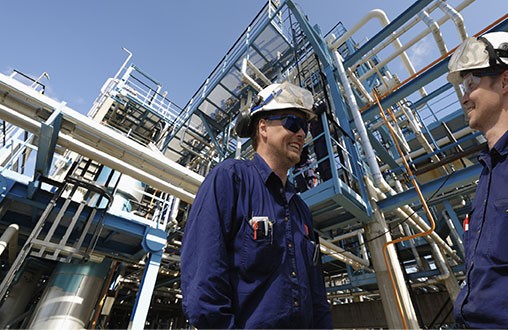 PRIMOFLO is headquartered in London, the United Kingdom. In 2020, PRIMOFLO established an Asia-Pacific Business Center in Singapore and set up Asia Pacific Technology Center (APTC) and manufacturing facilities in Shanghai, China. These investments have strategically designed to help regional customers overcome business challenges and meet the pace of demand in a competitive marketplace.
PRIMOFLO Company is a global developer and manufacturer of intelligent solutions and products for fluid control, with broad industry experience, PRIMOFLO offers complete life-cycle product support including design, research and development, manufacturing, sales operations around the world.
PRIMOFLO offers various products and solutions, which include solenoid valves, solenoid valve systems, valves, pneumatic actuators and intelligent fluid control systems, etc. They are mainly used in petrochemical, chemical, energy, life and science, food, industrial automation and commercial applications and other industries.
The PRIMOFLO vision is to be the preferred provider and trusted partner to our customers and business partners, deliver excellent service and products, high performance and great value. To maintain high ethical and professional standards as we strive for a sustainable future.
PRIMOFLO commits to provide excellent solutions and products which meet and exceed customer expectations. We will strive continuously to improve our quality system and processes, and keep innovating and developing new technology, as a commitment to provide a high value to our employees, vendors, business parts and customers.